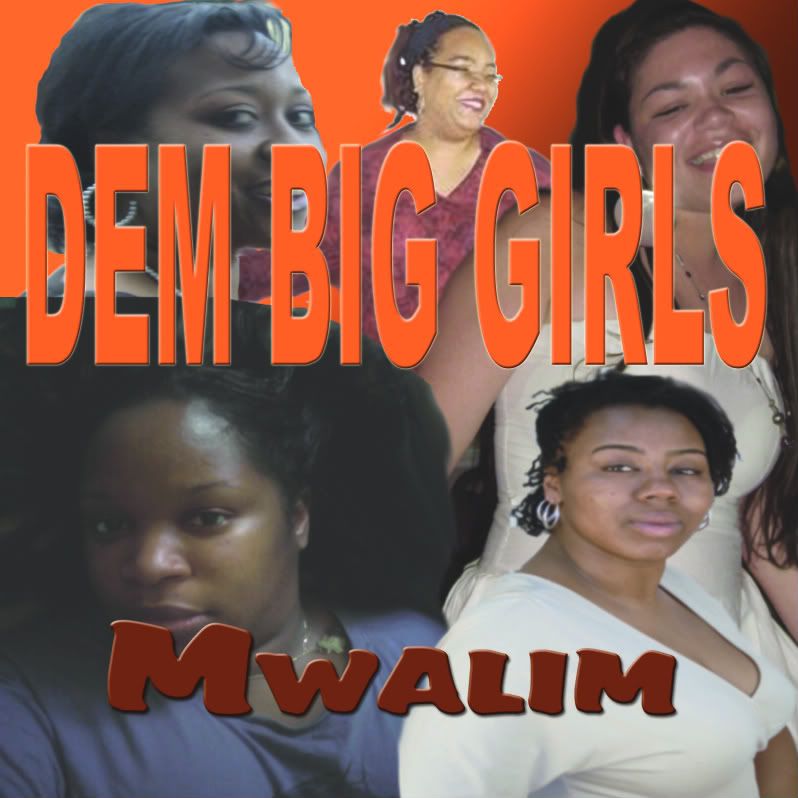 SONG
: DEM BIG GIRLS
ARTIST
: Mwalim *7)
ALBUM
: The Liberation Sessions
LABEL
: Liberation Music - MGM
"When we get out on the dance floor baby/ Don't be afraid to throw it all at me.."
DEM BIG GIRLS - Mwalim
Free Review copies of DEM BIG GIRLS are available for credentialed journalists, djs, record pools, and event promoters. Contact loremusicgroup[at]gmail[dot]com for more information.
Since August, Liberation Music has been slipping white label copies of the single, DEM BIG GIRLS to club and mix tape djs throughout the east-coast. The result: a quirky little dance hall hit that has everybody (especially the plus sized beauties), from Bermuda to Maine, flocking to the dance floor.
The single can be heard on
http://www.mwalim.com
and purchased on
www.nimbitmusic.com/mwalim
.
Mwalim, an underground soul-funk-jazz artist/ songwriter/ producer, best known for his jazzy-soul grooves and acid-jazz/ house recordings, covers new ground with the release DEM BIG GIRLS.
DEM BIG GIRLS is the first release from Malim's upcoming CD, "The Liberation Sessions: Soul of the City (Liberation Music - MGM)". The Liberation Sessions, an eclectic album of soul, jazz, funk features an A Guest List of vocalists, spoken-word artists is scheduled for release in late November of 2009.