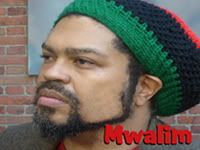 TALKING FEATHER RADIO
Hosted by Penny & Thunder Williams
http://www.blogtalkradio.com/talkingfeather
Special Guest: Mwalim *7)
Black Wampanoag performing artist, writer, filmmaker and educator, Mwalim will be the guest on TALKING FEATHER RADIO; playing selected cuts from his soon-to-be released CD/album THE LIBERATION SESSIONS: Soul of the City (Liberation Music - MGM). Also discussing the Internet and the Global Village Creative Economic model for the professional artist in the digital age. Mwalim is a newly tenured associate professor of English and African/ African American Studies at the University of Massachusetts Dartmouth.
Wednesday, 3PM - 4:30 PM
http://www.blogtalkradio.com/talkingfeather
Talking Feather Radio showcases cultural blends of the Global Village and amplifies community voices. Join our Indigenous Circle. Let us pass the Talking Feather to you. Hosts, Penny Gamble Williams and Thunder Williams invite you to listen to them live Wednesdays@ 4:00 PM on Blog Talk Radio and also every Sunday at 11am on
www.WOLAM.com
. Radio ONE, WOL-1450 AM, Wash DC.